Side Effects Of HGH Therapy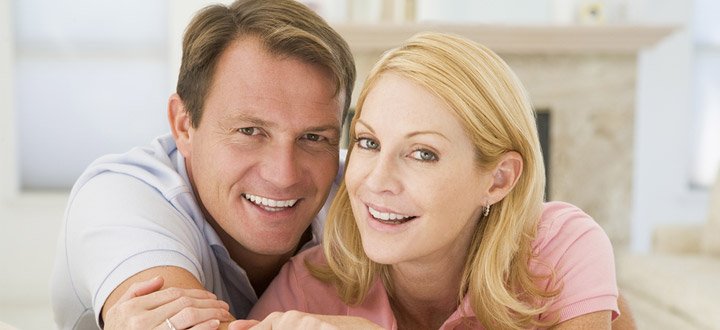 HGH injection therapy is a safe and effective way to handle a growth hormone (GH) deficiency. It is often prescribed to adults who are dealing with the draining effects of a GH deficit. HGH injections boost the level of growth hormone a person has currently in their body. GH is a chemical in our bodies that allow our cells to repair and reproduce, replacing the old cells and making sure that organs function properly. The best way to treat our bodies not producing enough of this chemical is by using HGH injections to treat the deficiency. There are some adults who, in the process of searching for information about their growth hormone deficiency, have seen that the side effects of HGH injections are dangerous or that they just do not work. These are misconceptions that occur when people are looking into online clinics that do not provide real and safe HGH injections, often by selling them without a prescription. Although those HGH injections are not safe and can have dangerous and life threatening side effects, a true therapy provided by a reputable company is safe and effective, and has been shown to be so by many recent studies into the matter since the public has been looking into it with more and more interest. Fake HGH injections clinics may offer HGH injections without a prescription, offer them from other countries, shut down often, and list prices of the injections directly on site.
Real HGH injections do not have many side effects associated with their use. The most common occurrence of a side effect is injection site irritation, which is caused by the injection method itself. A very important piece of information about this side effect of HGH injections therapy is that injections are the only method that has been found to have any level of effectiveness, and that all other methods of consuming HGH are ineffective and only offer side effects. This specific side effect of injection site irritation also depends on how sensitive a person's skin is, however. There are other side effects that may occur, but all of them are much more rare than injection site irritation is. Even though the other side effects aren't as common, knowing them is extremely important, because if any of them come, telling the medical professional that you are working with should be priority number one. Once those medical professionals know, they can help monitor and ask about the side effects, leading to a safe and effective treatment for the patient in question in all respects. If the side effects become an issue, get worse, become dangerous, or is counterproductive for the treatment, the medical professional can change the dose or stop the treatment. There are some other not as serious side effects that could occur that always should be talked about with a patient's doctor to make sure that there is nothing abnormal about the side effects that are occurring. These side effects include carpal tunnel, achy nerves, muscles or joints, and tingling or numb skin. Even more rare is that HGH therapy can bring the side effect of causing previously existing cancers to grow worse, which is the most serious of the side effects, but it is also the reason that a medical history form and an physical is done first and can easily be prevented at any time during the treatment. Reputable doctors require these things: a physical, a blood test, and an in-depth medical history form. The combination of these assures that the patients are going to be receiving the best HGH injection therapy for them and that they are going to be safe and avoid this potentially serious side effect. Over all, side effects of HGH injection therapies are normally minimal, and the medical professionals allow the patients to have a safe therapy that benefits them to the highest potential. Working with a reputable clinic means that these adults are able to receive the best care possible. A hallmark of a good company is the follow up care that is provided. This means that the medical professionals check up on their patients and are easy to access during business hours to address any questions and concerns that may arise from a patient during their treatment. This combination means that all patients are safe and receive the best treatment, no matter what.
Brian Leeber