Why Is a Testosterone Prescription Necessary?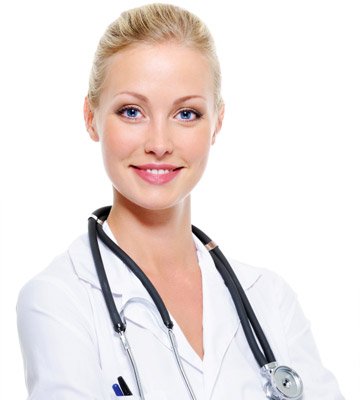 A testosterone prescription in necessary for anyone looking to supplement his or her testosterone hormone levels. This becomes important when the body starts to decrease its own natural production of this vital substance. This decline begins around the age of thirty for men, and when menopause starts for women.
Testosterone is a controlled substance, and it is impossible to get real testosterone without a prescription. Some people try to turn to the black market or ask at their gyms if anyone knows where they can get testosterone without having to go to a doctor. This is an extremely dangerous practice and should not be undertaken at any time.
Prescription testosterone injections, creams, patches, gels, and transbuccal pellets are authorized for individual use based on the needs of each person. These medications should not be shared due to the risk of overdosing that can cause unwanted side effects and health dangers.
The purchase of non-prescription testosterone will not accomplish the same thing that prescription testosterone will bring. There are two main categories of this type of treatment:
"Homeopathic" testosterone is typically a form of herbal supplementation that may or may not stimulate the body to produce increased amounts of testosterone.
Real testosterone that is purchased without a prescription can only be found on illegal websites, or from an individual who has secured this medication for illicit purposes. This can be extremely dangerous as testosterone is one of the world's most counterfeited medications.
A doctor will run blood tests to verify that an individual requires, and can benefit from testosterone treatment before writing out a prescription for this medication.
Is It Possible to Get a Prescription for Testosterone Online?
The ability to get a testosterone prescription online is changing the way people today view hormone replacement therapy. Men are probably the ones who can benefit from this the most since they are notorious for avoiding doctors. Whether it is the fear of what might be found during an exam, not having enough time to sit around in a waiting room, or an unwillingness to spend extra money on office visits, the fact is that many men will do anything to avoid going to the doctor.
There are also those who feel uncomfortable talking about erectile problems and low libido. Loss of one's masculinity can be very stressful for a male, and talking about this in a face to face manner can be tough. That is why asking how to get a prescription for testosterone in another way can be comforting.
The process of getting an online testosterone prescription does still require a visit to a local lab for blood testing and a local doctor for a physical examination, however, the hormone replacement therapy consultation will take place by phone with a specialist at Kingsberg Medical. This tends to make it easier to discuss delicate matters with a professional.
It is not possible to get online prescription testosterone without these steps. Even the necessary medical history forms can be found and completed via the internet. A doctor must assess a person's overall healthfulness and gather information that will be used in determining the type and dosage of medication to be prescribed.
Where to Get a Prescription for Real Testosterone Treatment
Kingsberg Medical has long been a respected source for prescription testosterone for men and women. The requirements for being diagnosed with Low T are simple:
A consultation with a hormone replacement specialist
A physical exam at the clinic of your choice
Blood analysis at a local lab
Completion of a medical history questionnaire
As evident, learning how to get a testosterone prescription is not complicated, nor is it time-consuming. Walk-in clinics typically have very little wait time, and many people find them a viable alternative for the physical exam.
Our medical advisors prearrange for the blood testing early in the morning, and this often does not interfere with work schedules or other responsibilities.
Getting a prescription for testosterone treatment is simplified by the ability to engage in complimentary consultations by phone with our medical professionals. The follow-up phone consultation will cover the doctor's findings as well as any treatment plan that has been prescribed. This is also when the type of medication needed will be ordered.
Once the doctor has provided a low testosterone prescription, it will be forwarded to a US licensed pharmacy where it will be processed and shipped directly to the client. Only the safest, highest-quality medications are used for the treatment of Low T or other hormone deficiencies.
Kingsberg Medical doctors and clinical advisors offer complete support, diagnostic services, and affordable treatments without sacrificing customer service. Please fill out our request form or contact us by phone today to learn more about how testosterone treatment can help you.
Brian Leeber