Should You Buy Injectable Testosterone?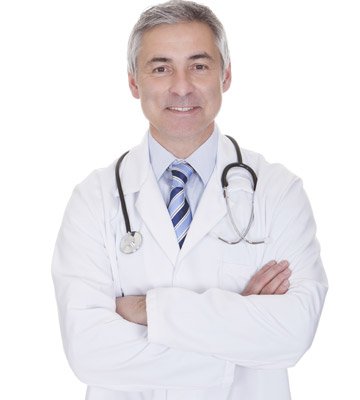 It is often difficult to know when the time is right to buy injectable testosterone. Men tend to avoid going to a doctor unless it is an extreme emergency. The tendency to push through whatever is ailing them is a strong one, but Low T is nothing to brush aside. This is not a condition that will go away on its own, and, in fact, it will keep getting worse with each passing year.
There are many superb reasons why a man should buy injectable testosterone if he is diagnosed with Low T. These reasons include:
Increasing energy
Rebuilding lean body mass – muscle
Improving strength
Sharpening memory and cognitive skills
Strengthening bones
Increasing concentration and mental performance
Aiding hair growth
Enhancing libido and sexual performance
Improving sperm production
Lowering triglyceride and cholesterol levels
Aiding metabolic function and assisting with weight loss
Reducing prostate size
Improving mood and emotional health
Individuals with Low T are at a higher risk of developing diabetes, heart disease, obesity, osteoporosis, and dementia. Buying injectable testosterone can help protect against these undesirable conditions.
How to Know If You Are a Candidate for Injectable Testosterone
A man may not always be sure if he is a candidate for some form of testosterone injectable treatment. This is not a condition that can be self-diagnosed or treated. Blood testing is the only positive way of ascertaining if testosterone levels are lower than what would be considered in an acceptable normal range.
Even men who are in the lower end of what is considered to be normal may be suffering from Low T, and those whose blood test results show a deficiency but there are no symptoms present may not require treatment.
Hormone replacement doctors assess each person on an individual basis. They look at blood test results, physical exam findings, the individual's medical history, and the symptoms present to determine if treatment with injectable testosterone is necessary.
Answer these questions to find out if you should contact a doctor for Low T blood testing:
Do you frequently feel tired or as though you do not have the stamina you did in the past?
Have you noticed a decrease in muscle size or strength?
Do you suffer from joint pains, stiffness, or have you seen a shrinkage in height?
Have you gained weight, especially in the abdominal region?
Has your level of sexual desire decreased?
Are you having any type of erectile dysfunction?
Are you noticing memory lapses, foggy headedness, trouble concentrating, or problems with mental calculations?
Have you noticed any hair loss or thinning?
Have you been diagnosed with high cholesterol, osteoporosis, heart disease, or dementia?
If the answer to at least three of these questions was yes, it is time to contact a doctor immediately for a Low T blood test. Even if two yeses were present, this would be an excellent time to initiate a consultation to prevent the situation from worsening.
How and Where to Buy Injectable Testosterone
The best place to get injectable testosterone for sale is from a hormone replacement specialist right here in the United States. There are guidelines in place that prevent testosterone from being given to people who do not require it. The use of hormone replacement when it is not needed can have adverse effects on the body and a person's overall well-being.
Useful Information:
At Kingsberg Medical, we provide the best possible care to men and women dealing with declining hormone levels in their bodies. Blood testing is available at local labs across the US, and our convenient and complimentary telephone consultations offer a high standard of confidentiality.
The best injectable testosterone is available at affordable prices, and complete customer service, support, and guidance is provided throughout the treatment period. Contact us by phone or the request form on this page for more information.
Brian Leeber