What You Should Know about Getting a Saizen Prescription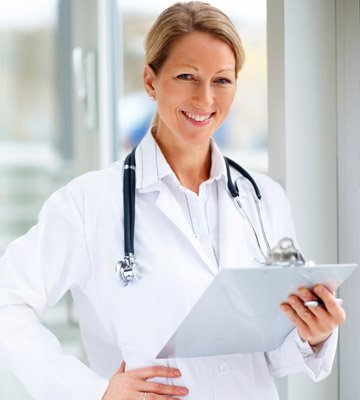 Before you purchase Saizen somatropin HGH, you need to understand what you are getting and why your doctor has prescribed this treatment.
A Saizen prescription means your body is no longer producing an adequate supply of the hormone somatotropin (HGH). Human growth hormone is one of the most essential of all the body's chemical messengers at it stimulates your metabolism, immune system, cell regeneration (think bones, muscles, skin, internal organs, etc.), libido, and the production of other hormones.
Saizen is available by prescription in the US. Without a prescription, purchasing Saizen HGH is illegal.
You should not attempt to get a Saizen prescription if any of the following situations apply to you:
Cancer or tumors
Diabetic retinopathy
Prader-Willi syndrome
Severe breathing problems
Acute, critical illness resulting from injury or surgery
Allergies to any ingredients in Saizen
Before using Saizen human growth hormone, discuss any of the following issues pertaining to you with the hormone specialist:
Childhood growth hormone deficiency
Childhood or prior adult cancer
Diabetes
Pregnancy
Breastfeeding
All medications and over-the-counter supplement use
Can You Get a Saizen Prescription Online?
Right now you are reading an online report on how to get Saizen HGH injections. That does not mean you will find a spot on our website to click the word "buy" to receive this medication. To do so would be illegal, and could open up the possibility of prosecution.
Kingsberg Medical is a national hormone replacement clinic. What that means is that we have doctors who specialize in hormone replacement therapy available to review results of blood testing, physical examination, a health history questionnaire, and a consultation with a medical advisor to determine if you can benefit from treatment with Saizen HGH.
If after this review the doctor determines that you do indeed have adult growth hormone deficiency, you will be issued a Saizen prescription. Online HRT clinics such as ours follow the same strict prescribing guidelines as local medical centers. The difference is that all consultations are by phone rather than in person – saving you time and money over the course of your treatment.
Once the HRT doctor determines the Saizen HGH dosage for your needs, your prescription will be sent to a licensed US pharmacy for fulfillment and shipment to your door.
Online websites that offer Saizen HGH injections without a prescription operate illegally in the US. Most are located overseas in countries that rarely regulate these businesses. Very few (roughly 4%) of the over 11,000 online companies selling medications are in accordance with proper pharmaceutical guidelines.
What does that mean for the consumer?
A buyer has a 96% chance of making an illegal purchase of medication and runs the risk of receiving something that is dangerous to use. HGH is highly counterfeited worldwide, and many unscrupulous companies paste on false labels, sell expired products, dilute their medications, or ship substances of unquestionable origin and ingredients to unsuspecting consumers.
Steps to Take to Get a Saizen Prescription
The steps to get a Saizen prescription are few and easy to complete in a manner of days.
When you work with a hormone clinic such as Kingsberg Medical, you will initiate contact in one of three ways:
Complete the short form on this page, and a medical advisor will contact you to discuss hormone replacement therapy
Call us direct at 770-772-4200 for a consultation with a medical advisor
Complete the Medical History Form on this website, and then one of our clinical advisors will contact you to discuss the information you provide – this also saves the step of completing it later
During your consultation, you will discuss the symptoms you have noticed that you believe are associated with growth hormone decline. We recommend making a list ahead of time so that you do not forget something you want to mention.
The following steps take place after your initial consultation. Your clinical advisor will discuss each one with you so that you know what to expect:
Blood Testing – we will arrange an appointment at a local lab and send over the lab requisition so that it is ready when you arrive at the scheduled time.
Physical Examination – please have the results or records of a current exam sent to our clinic for review. If you have not had a recent physical, you will schedule one with the doctor of your choice, or you can visit a local walk-in clinic.
Medical History Form – if you have not already done so as listed in the three steps of contact above, you will complete this questionnaire after your consultation.
Once all steps are completed, our HRT doctor will review the results and determine if you can benefit from Saizen HGH therapy.
How much does a Saizen prescription cost?
The ultimate price requires the doctor's final dosage determination. Once you select, with guidance from your medical advisor, the brand and injector style of HGH therapy you desire, the price of treatment will be provided. Many options exist for treating adult growth hormone deficiency, so you will have the opportunity to make a selection that best suits your needs.
Please contact Kingsberg Medical with any questions or for your free consultation.
Brian Leeber