Signs of Growth Hormone Deficiency in Adults
The signs of growth hormone deficiency in men and women over thirty can be deceiving. This hormone plays so many roles in the body that one person may find that physical changes such as weight gain, muscle loss, and wrinkles are the most obvious issues while another person may discover that decreased memory, reduced drive and productivity, and low libido are the biggest concerns.
These variances can make it hard for a general physician to diagnose the signs of growth hormone deficiency in adults. Lack of energy may lead to a discussion about vitamins or blood testing for anemia rather than hormonal imbalance. A hormone replacement therapy specialist has the necessary training and experience to recognize the signs of decreasing hormone levels in adults as they age. The warning signs are picked up on quicker, often cutting down on the cost and time it takes to determine a diagnosis and treatment plan
Because the signs of human growth hormone deficiency continue to worsen with the passing of time, it is crucial to seek the expertise of an HRT specialist to guard against the decline escalating into any of the following conditions: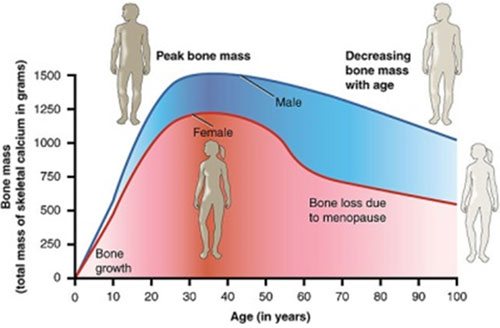 Cardiac disease
Dementia
Osteoporosis
Atherosclerosis
Stroke
High blood pressure
Obesity
Diabetes
High cholesterol
If left untreated, adult growth hormone deficiency can take away one's independence in later years, especially when dementia or osteoporosis make it impossible to lead a productive and happy life.
Growth Hormone Deficiency Symptoms
The warning signs and symptoms of growth hormone deficiency in adults may also be confused with other hormonal imbalances or medical conditions. That is why comprehensive blood analysis is a must before beginning treatment.
Here is a breakdown of the symptoms of growth hormone deficiency in adults:
Physical Symptoms

Changes in body composition – increased fat and decreased lean muscle
Reduced bone density and joint pains
Lethargy and lack of energy and stamina
Sluggish metabolism
Thinning or loss of hair
Decrease in collagen resulting in sagging skin, wrinkles, age spots, and cellulite
Reduced insulin sensitivity
Trouble seeing clearly at night
Brittle nails
Sexual decline and loss of pleasure
Erectile dysfunction
Elevated LDL cholesterol and triglyceride levels
Sensitivity to changes in temperature
Cardiac problems
Frequent or prolonged illnesses
Long healing time from injuries
Decreased strength and exercise capacity
Internal organ shrinkage

Mental Symptoms

Difficulty with concentration
Loss of focus
Trouble with memory recall
Impaired mental functions
Slower problem-solving capacities
Inability to learn new tasks
Loss of productivity

Emotional Symptoms

Depression
Mood swings
Anxiety
Stress
Irritability
Withdrawn from social life
Frustration
Poor self-image
Negative outlook for the future
Reduced drive
Lack of motivation
Trouble sleeping is another one of the signs and symptoms of growth hormone deficiency that many adults face each day. From insomnia to frequent waking, this issue can run the spectrum and also lead to sleep apnea which worsens with the gaining of excess weight.
Aside from the specific symptoms listed above, you may notice that you no longer enjoy outside activities or hobbies. If your work performance is suffering or you no longer find your job stimulating even though nothing has changed, or if your family or friends are complaining that you no longer engage in fun activities, it may be time for GH deficiency blood testing. Contact the hormone specialists at Kingsberg Medical for a confidential consultation at no charge. Growth hormone decline is reversible, and we can help.
Brian Leeber