Getting an Estrogen Replacement Therapy Prescription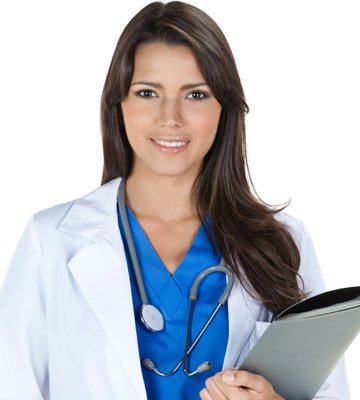 Getting an estrogen replacement therapy prescription requires contacting a doctor to discuss the need for this particular type of hormone replacement program. Unfortunately, some doctors automatically provide this authorization to their patients who may be dealing with menopause without properly assessing the situation to determine if this is the best form of treatment.
A prescription for estrogen therapy will help to increase the amount of estrogen in the body, but it will do nothing at all for testosterone levels, which may also be too low at this time in a woman's life. Conversely, since some extra testosterone in the body can go through a process of conversion into usable estradiol (estrogen), treatment with this particular hormone may help both areas at one time.
That is why hormone replacement specialists utilize blood analysis to determine the need for an estrogen therapy prescription. It is essential to ensure that the proper type of hormone replacement is being provided to each person.
A physical examination is also required, as that will show if there are any reasons why HRT with estrogen is not to be recommended. Possible reasons why a woman may not be provided with this treatment can be found in the next section.
Why Is an Estrogen Replacement Therapy Prescription Necessary?
It is necessary to get an estrogen replacement therapy prescription for a number of reasons:
The first reason is dosage

Only an experienced doctor can determine what dosage of a particular hormone a person requires in order to effectively and safely raise that hormone's level in the body.

The second reason is safety

Some people are not going to be candidates for estrogen replacement, including those who fall into these risk factor categories:

Prior history of blood clots, heart disease, breast cancer, liver disease
At higher risk of breast cancer or blood clots
Smokers
Women who are pregnant
Women who are not experiencing symptoms of menopause

The third reason why an estrogen therapy prescription is necessary is supervision
A knowledgeable doctor should be supervising any type of hormone replacement to ensure that it is proceeding as desired, without any adverse side effects.
It is vital that all proper dosing and prescribing guidelines are followed when receiving any type of hormone therapy. We highly recommend hormone blood level testing before getting a prescription for estrogen therapy.
Please contact the hormone specialists at Kingsberg Medical to learn more about the many options for hormone replacement for both menopause in women and andropause in men. Our medical advisors provide confidential telephone consultations for all adults in the US, no matter where they live, at no cost at all. We can arrange for convenient blood testing at a lab near you.
Brian Leeber