Testosterone for Men: Increase Your Testosterone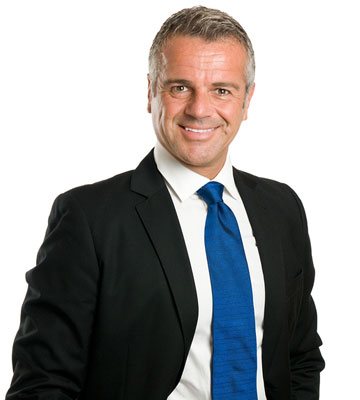 Low T – the diagnosis men dread to hear.
This fear could be linked to the power that an active libido has over a male's masculinity or the drive and determination he has to get the job done – whether in the boardroom or on the tennis courts. Treatment with testosterone for men has long been heralded as the most efficient way of increasing declining testosterone levels and ending Low T.
Although typically associated with a healthy sexual appetite and level of performance, the role that testosterone plays in the body is much further reaching than that. There are  benefits of testosterone that can alter one's state of mind, emotional well-being, blood count, mental functions, bones, and muscles.
Doctors who prescribe hormone replacement therapy to men and women understand how the process of balancing out hormone levels in the body in later years of life is crucial to a healthy existence. HRT specialists test the blood for crucial hormone levels before prescribing any type of bioidentical supplementation to adults. In this manner, Low T can be ended, and vitality and virility can resume.
The Many Benefits of Testosterone Treatment for Men
Among the many testosterone benefits for men that can be expected, we find the following:
Improved drive and motivation
Increased lean muscle mass
Sharper cognitive skills and memory
Better sex drive and libido
Improved erectile functions
Increased red blood cell production
Stronger bones
Increased energy and endurance
Thicker hair with regrowth possible
Lower LDL cholesterol and triglyceride levels
Better sleep
Improved mood and outlook
Increased cardiac output and functions
There is a natural decline in testosterone production that typically begins around the time a man enters his thirties and continues to advance as he ages. How rapidly this occurs, or the impact it has on the individual will vary greatly, and is affected by lifestyle choices, genetics, and environmental factors such as:
Exercise
Diet/nutrition
Sleep
Stress
Illness
Injury
Chemical exposure/toxins in everyday products
Excessive alcohol consumption
When Low T is diagnosed by an HRT specialist, the prescribing of testosterone for men can reverse the symptoms that are present and bring the benefits mentioned above. This can have a dramatic influence on an individual's quality of life.
Should You Be Concerned about Testosterone Side Effects?
It is natural to want to know what does testosterone do for men in negative ways, as there are always potential risks of any type of medical treatment. Low T therapy is no different. In this case, the biggest chance of side effects occurs when a man attempts to self-diagnose and self-treat without a doctor's input or supervision. Blood testing is crucial to avoid overdosing of testosterone.
In fact, it is the risk of administering too much of this medication that is behind the side effects most commonly associated with testosterone treatment. When a specialist prescribes hormone replacement therapy, careful calculations are used to determine the proper dosing and frequency of application or administration, depending on the type of testosterone therapy that has been ordered.
There will always be some risks associated with testosterone for men. Side effects are rare when the treatment is supervised by a specialist, and lowering the dosage and careful monitoring will help reduce any adverse effects, such as:
Rash, itching, tenderness, or redness at injection site
Irritation of the mouth or gums, changes in taste, bleeding gums
Enlarged breast tissue
Nausea, diarrhea, vomiting
Mood changes, irritability, paranoia
Changes in appetite
Urinary changes
Pain in the side or lower back
Pounding in ears
Fatigue
Trouble sleeping
Changes in skin tone or color
If any unexpected side effects should occur, contact the doctor at once before proceeding with the next treatment.
How to Get Testosterone Treatment for Low T
The use of bioidentical testosterone for men has been around for decades. Men have been enjoying active, passionate lives well into old age as a result of balancing out their hormone levels with the help of knowledgeable medical professionals.
Before receiving treatment for Low T, a man will complete the following five steps:
Have an initial consultation with an HRT specialist to discuss and symptoms and concerns that lead to the thought that Low T might be an issue.
Visit a local lab for a blood test. This will be prearranged by the HRT specialist.
Have a physical examination. This step can be completed with any doctor of one's choice, and the results will be sent to Kingsberg Medical's clinic by the physician.
Complete the comprehensive medical questionnaire that can be found on this website.
Have a follow-up consultation to discuss the results and find out what type of treatment has been prescribed.
In most cases, the best testosterone for men will be in the form of testosterone cypionate injections. Other options may be presented, depending on need, and all medications prescribed will come directly from licensed US pharmacies.
Kingsberg Medical provides confidential consultations free of charge to men and women throughout the United States. Contact us to learn more about how hormone replacement therapy can make a difference in your life.
Brian Leeber