What Happens When You Stop Testosterone Therapy?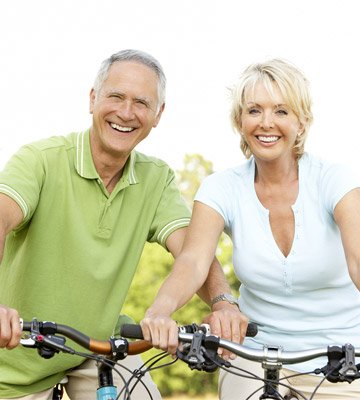 Testosterone therapy is not a continual treatment that goes on and on forever. Instead, it is a cyclical protocol that is prescribed on an individualized basis for each man. The initial goal is to raise the level of testosterone in the body to an acceptable "normal" point so that proper physiological functions can take place. Next is the subject of what happens when you stop testosterone therapy after the initial cycle of treatment ends.
The hope is that a man will take advantage of the increased drive, energy, motivation, vitality, and healthfulness that he is feeling to make some beneficial changes in his life that can help improve overall testosterone production. These alterations include:
Getting enough sleep (7 – 9 hours)
Exercising regularly
Eating a healthy and nutritious diet
Reducing stress
These actions will help to increase testosterone production after stopping testosterone replacement therapy. It is vital to help the body along so that it can perform at its physical best at all times.
Physical Changes after Testosterone Therapy Ends
One of the reasons why working with a qualified hormone replacement therapy specialist is so important is the protocol that follows the end of the TRT cycle. The body is going to go through physical changes when supplemental testosterone is no longer being administered. An HRT doctor understands the treatment that must follow to stimulate the testes to increase natural testosterone production after stopping testosterone therapy.
Following the last day of testosterone injections, the body will be put through a 14 day rest cycle. Vitamin B-12 will be the only thing administered during this time. It will be injected subcutaneously beneath the skin.
In order to avoid any unwanted effects of stopping testosterone replacement therapy, our doctors at Kingsberg Medical prescribe HCG injections and Clomiphene capsules to encourage the body to produce testosterone. This helps to maintain the weight loss, muscle tone improvement, stronger bones, and other benefits that were received by correcting Low T with testosterone therapy.
What to Do after Testosterone Therapy
Understanding what to do after using testosterone therapy is as important as starting this treatment in the first place. Many doctors who are not specialists in the field of hormone replacement do not always know that these after-treatments are as vital as the initial therapy itself.
The decision of when to stop testosterone replacement therapy for good is one that is made after the first round of treatment comes to an end. If all of the lifestyle changes can be implemented, and the individual notices that his energy levels and all other positive results continue without change, then there may be no reason at all to continue with another cycle of testosterone treatment.
If, however, any type of decline is noticed again or if the desire is there to remain on a maintenance program, then further blood testing will be done to determine the next phase of treatment. Here at Kingsberg Medical, we take the science of hormone replacement very seriously. Only those individuals with a verified need will be provided with the appropriate treatment. We offer confidential phone consultations to men as well as women throughout the US who may be suffering from hormonal deficiencies or imbalances. Please contact us for this free consultation.
Brian Leeber