Testosterone Propionate for Sale – Where to Buy It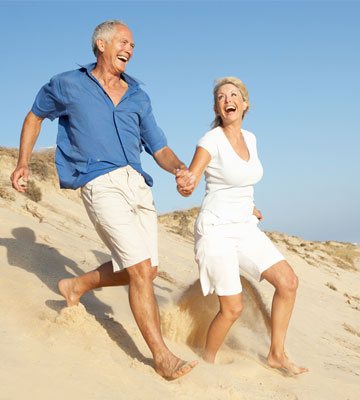 A recent search of the following words "testosterone propionate where to buy" turned up about 473,000 results. Some of the first websites to appear in the search engine focus on steroids for sale for bodybuilders. That is not what a person with Low T wants to find. What is even scarier is the fact that many of these websites offer people the option of just clicking on the word "buy" with no sort of medical guidance or support.
Testosterone of any kind is not the same thing as popping a vitamin. It is a medication that, in this form, is going to be injected into the body for use. It is also not prescribed on its own, as there may be the need for HCG, Anastrazole, Clomiphene, and/or Vitamin B 12 to help the body maximize testosterone usage without converting it into estrogen or preventing the body from producing its own testosterone when the treatment is over.
Getting testosterone propionate for sale requires the expertise of a doctor who is a hormone replacement therapy specialist. Most men will do better with testosterone cypionate or enanthate injections that are given less frequently and are much lower in price.
Can You Buy Testosterone Propionate Online?
The ability to find medications for sale on the internet is distressing to the medical community as a whole. People are starting to self-diagnose and treat conditions that they may not have. The National Association of Boards of Pharmacy – NABP – issued a report this year stating that the number of websites classified as "not recommended" has grown to 10,688. This is about 96% of the current websites engaged in the sales of pharmaceuticals. That means that people who search testosterone propionate – buy online are highly likely to come across one or more of these companies.
Let's break this down even further so that you know what you are dealing with when you try to buy medications illegally online without a prescription:
Over 60% of these websites do not post their location anywhere on their site
Over 50% offer for sale drugs that are either not approved in the US or are foreign made
90% appear as having some form of affiliation with "rogue" networks of internet drug outlets
Yes, it is easy to get testosterone propionate for sale online, but how do you know that what you are ordering is going to be what you receive? This is where the serious danger lies. A company that does not list its address has quite a lot to hide. First of all, it is illegal to sell prescription medications in the US without a valid authorization from a doctor. No script – no medication: unless you resort to illegal websites.
Do you believe that a company engaged in illegal activity is looking out for your best interest?
Do you believe that very "low" prices will get you top quality?
The answer to both of these questions is no! A company that does not post their address does not want to be found or contacted. They know that the quality of what they are providing is subpar and that they are engaged in illegal activities. This is not how you want to purchase a medication that is designed to bring you positive health benefits. You could wind up with a dangerous counterfeit product that can ruin your health rather than improve it.
How to Buy Legal Testosterone Propionate
If you are looking for a legitimate testosterone propionate sale, US law states that you must have a valid prescription. That requires contacting a doctor for this medication. You should consider that a good thing because testosterone propionate is not commonly used by physicians who prescribe hormone replacement therapy to men with Low T. This version of testosterone replacement therapy (TRT) is not the best option. The medication is short-lived and must be injected at a rate of once a day or once every other day. This form of treatment can become extremely expensive, and should not be used as a long-term cure for Low T.
The HRT doctor will run some blood tests to determine if you are dealing with low testosterone, and if so, to what degree. That is going to be the start of the basis for determining the best form of testosterone to prescribe, along with the frequency and dosage of treatment.
A physical examination is required, and this can be done by any doctor, including at local walk-in clinics if desired. You will also be directed to complete a comprehensive medical history questionnaire. This is for your safety as you only want to start administering TRT if it is going to be safe for you to use, as well as beneficial.
Kingsberg Medical is a national hormone replacement therapy clinic that works with men and women over the age of thirty who are dealing with different hormone deficiencies or imbalances. We offer free consultations that are always maintained in strict confidence, and provide local testing and affordable treatment options. Call today to learn more about how we can help you buy legal testosterone propionate or other forms of hormone replacement therapy.
Brian Leeber