Long Term Effects of Testosterone Injections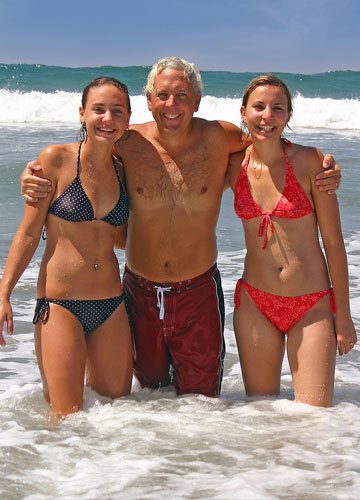 Testosterone replacement therapy has been subject to many research studies in men. The goal of these studies was to assess the long-term effects of testosterone injections and other forms of testosterone treatment.
The International Society for Sexual Medicine reported on a three-year study from Baylor College of Medicine in Houston, TX of 178 men with low testosterone. [1] The research team divided the men into three groups, each featuring a different delivery method:
Testosterone gel – 47 men applied the gel to their skin once a day
Testosterone injections – 57 men administered the injections once a week
Testosterone pellets – 74 men received implantable pellets under the skin every three to six months
The goal was to assess the unique and common effects of each form of testosterone. Measurements of total and free testosterone, estradiol, hematocrit, hemoglobin, total, LDL, and HDL cholesterol, triglycerides, and prostate-specific antigen (PSA) were taken at baseline and every three to six months.
The long-term effects of testosterone replacement were as follows:
While all forms of treatment raised testosterone levels, injections brought the biggest increases
Estradiol (estrogen) levels increase in all groups and were most significant for those using gel and injections (pellet estradiol increase lasted only six months) – an aromatase inhibitor lowered estradiol levels in those who were too high
There were no significant PSA increases at all, even when prior prostate cancer existed
Increased red blood cell count (erythrocytosis) was higher and started earlier for injections
There were no differences among the therapies for cholesterol or triglyceride levels
Long-Term Testosterone Benefits for Men
A study presented at the American Urological Association 2016 Annual Meeting and published in the May 7th Lancet Diabetes & Endocrinology concluded that the long-term effects of testosterone therapy were safe for men. [2]
10,311 men, sixty-six years of age and older received testosterone replacement therapy, and 28,029 men were untreated control subject.
Short and long-term effects of testosterone were as follows:
At the median 5-year follow-up, patients who received TRT experienced lower mortality than the control subjects
short-term (2 months) treatment had higher mortality and heart-related morbidity than those receiving medium-term (9 months) or long-term (35 months) of testosterone therapy
Cardiovascular risk decreased significantly with medium and long-term TRT
Prostate cancer risk decreased exponentially with longer testosterone exposure
What are the long-term effects of testosterone injections that men can expect as a result of receiving this treatment?
Here are the benefits males can expect to receive from TRT:
Increased energy
Better focus and cognitive functions
Sharper memory
Deeper sleep
Improved lean muscle mass
Weight loss
Stronger bones
Better flexibility, movement, and reduced joint pains
Lower cholesterol and triglycerides
Improved mood and feelings of well-being
Enhanced sexual desire, arousal, performance, and pleasure
Thicker hair and possible regrowth
Increased red blood cell production
Improved cardiac capacity and output
How to Get the Best Long-Term Testosterone Effects
To get the best long-term effects of testosterone treatment , you have to receive the right form and dosage of therapy for your body's needs.
To do that, you want to speak with a specialist in the field of hormone replacement therapy. Only a doctor with experience can prescribe the right treatment for each person.
Once you begin testosterone replacement, there are steps you can take to further help the way your body responds:
Go to sleep – the body needs between seven and nine hours of sleep each night for proper hormone production and processing
Exercise – get up and move, even if just for a few minutes a day – aim to work the large muscle groups for maximum testosterone benefits
Eat right – give up or decrease sugar intake, eat healthy cholesterol (the building block for testosterone), and increase consumption of fruit, vegetables, and lean protein
Reduce stress – cortisol is the hormone buster, do not let it get the best of you
Find out more about how to get the best long-term testosterone effects by contacting our hormone clinic for a complimentary, confidential consultation with a medical advisor.
Brian Leeber