Testimonials From Our Patients
Welcome to Kingsberg Medical Therapy Clinic! Here you will find a collection of stories from real patients who have experienced a wealth of health benefits thanks to our customized HGH and Testosterone treatments.Read through the testimonials to learn more about how our treatments helped our patients to get back on track and feel their best.We are proud to help each and every patient achieve their goals without compromising quality or safety.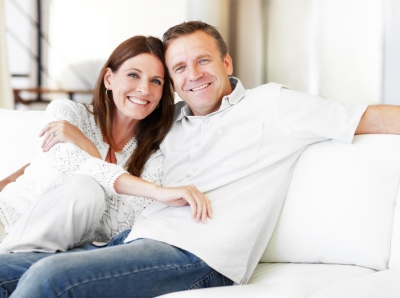 "I've been a client of the clinic for several years now, and I am so grateful for their HGH therapy services. Before coming to the clinic, I was having difficulty sleeping, low energy levels and generally feeling down. After beginning HGH therapy, I noticed improvements, my sleep has improved and my energy levels are back up. Doctors and other staff here are top-notch."
– Alison W.
"The team here is amazing, very friendly and knowledgeable. The doctor took the time to listen to my concerns and created a personalized treatment plan that worked perfectly for me. After just a few weeks of therapy, I could feel the difference. My energy levels were up, and overall sense of wellbeing had improved dramatically."
– Briana K
."After searching for a clinic that offered HGH treatment in my area, I was so pleased to find this one. The care and attention I received from the professionals here exceeded my expectations. I am extremely satisfied with the results."
– Donna D.
"I'm a firm believer in the power of HGH, and my experience with it has been nothing short of remarkable. Since beginning my treatment at Kingsberg Medical, I have noticed a marked reduction in fat, especially in the belly area. At the same time, I have seen an increase in muscle mass which has left me feeling more confident and energized."
– Francis P.
"After a few months of testosterone therapy, I noticed dramatic improvements in my sexual functioning and libido. Not only was I able to achieve and maintain erections with ease, but increased levels of testosterone also resulted in a better mood."
– Andrew T
."I had been suffering from low testosterone levels for a while but was too embarrassed to do anything about it. But thanks to this clinic's amazing testosterone therapy services, I have seen incredible improvements in my health. My energy has increased and I finally feel like myself again. The team here is friendly and knowledgeable, and the results speak for themselves."
– Jake S
."Before I began testosterone therapy at Kingsberg Medical clinic, I felt weak and out of shape due to my low testosterone levels. In a month I felt the difference. My body composition improved significantly and I was able to build more muscle quickly while burning fat at the same time. I now have the strength and physique I've always wanted, all thanks to their wonderful team."
– Austin L.
Brian Leeber