HGH and Body Fat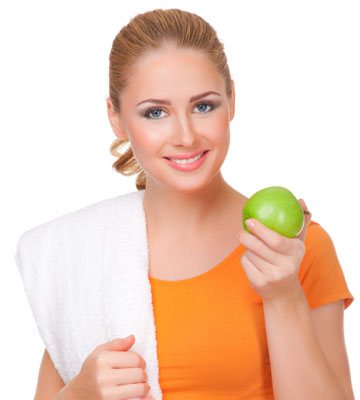 People often wonder why it is so much harder to lose weight when they are older than it was when they were younger, and metabolism is often blamed for this fact. But, what most people do not know is that it is not the metabolism's fault that it is not working properly – it is not getting the signals that it needs in order to get the job done. That brings us to the link between HGH and body fat.
Everyone knows that growth hormone helps kids to grow, but most people do not realize all of the other functions this potent chemical messenger performs in the body. Although science does know that the levels of GH decline along with age, that does not mean that we should stand by and let the decline become so severe that adverse reactions are occurring in the body. We have a way to increase HGH and body fat loss at the same time.
When a blood test shows a decline in vitamin B 12 or vitamin D, what does the doctor recommend? The usual course of action is to take vitamin supplements to increase the vitamin level in the body. The same concept is applied by hormone replacement specialists when hormone levels decline to a point lower than what the body needs in order to thrive. If growth hormone deficiency is contributing to weight gain, then it only seems natural that HGH body fat reduction would come from using the appropriate supplementation.
Decreased Growth Hormone – Increased Body Fat
When growth hormone levels decrease, a number of different reactions can take place in the body. One such change is that the liver will not receive enough of a supply of GH to secrete the appropriate amount of Insulin Growth Factor 1 – another crucial hormone. It is time to explain the connection between decreased HGH and high body fat.
IGF-1 shares the same cellular receptor sites as insulin, competing for space. When there is enough IGF-1 to go around, less glucose can be transported into the cells making the body burn fat for energy rather than glucose. The typical way that the body burns energy is by using glucose, and then looking for more of it that is stored in muscle tissue. HGH burns body fat by increasing IGF-1, which will force the body to gather the needed energy from its fat stores.
How HGH Helps Decrease Body Fat
HGH is a natural energy booster. People with higher levels of growth hormone tend to have more energy and stamina than those who are dealing with lower levels of this chemical messenger in their bodies. It is the messages that HGH delivers by way of the bloodstream that tell the metabolism how to process lipids, carbohydrates, and proteins. These same messages help to increase muscle mass and bone density. In order for HGH to decrease body fat, these signals must get through.
Another serious consequence of low growth hormone levels is that the body will respond by increasing the production of another hormone called cortisol. This is the stress hormone that is the antithesis to GH and is also the cause of an increase in a substance called Ghrelin. For those who do not know, Ghrelin is the "hunger hormone" that is responsible for stirring the need for food.
Think about it like this:
There will be a natural weight loss that will occur as a result of being prescribed HGH therapy to combat growth hormone deficiency. Although diet and exercise are not required, and this is not a weight loss program or diet, per se, watching what you eat and increasing physical activity will help.
When you being to see HGH reduce body fat, and feel the added energy in your body, it will become natural to want to burn off some of that energy in some way. Any type of movement is beneficial; however, high-intensity exercise helps the body increase its own natural supply of growth hormone. Finally, consuming a low-glycemic diet will contribute to reducing the amount of glucose in the bloodstream that will help lessen the risk of insulin resistance and diabetes.
Please contact Kingsberg Medical to learn more about reducing body fat with HGH therapy. Consultations by phone are always free of charge and confidential.
Brian Leeber