How to Determine Estrogen Replacement Therapy Cost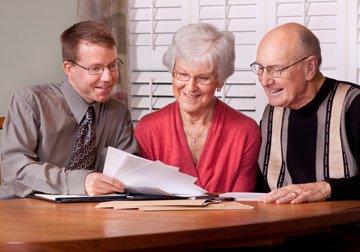 When a doctor prescribes hormone replacement for women there are a lot of different factors that can determine the estrogen replacement therapy cost. The first thing the doctor will often look at is why this particular form of HRT is being prescribed. There are many different symptoms associated with menopause, but some women will have only a few specific signs of this change in life, and that can alter the form of treatment that will be used.
For example, the cost of estrogen therapy for a woman dealing with only urinary and vaginal symptoms will be completely different than one who is facing hot flashes, poor sleep, mood swings, and night sweats.
Vaginal and urinary symptoms alone will be treated with some form of vaginal estrogen therapy, such as the following:
Cream – Estrace or Premarin
Ring – Estring or Femring
Tablet – Vagifem
The estrogen therapy cost will not be the same for women who require treatment for a multitude of different menopausal symptoms. In these instances, there are numerous options that may be offered based on the doctor's determination of need, including:
Oral – Estrace, Estratab, Ogen, Premarin
Topical – Estroge gel, Divigell gel, Estrasorb cream, Evamist spray
Skin patch – Alora, Climara, Estraderm, Vivelle-Dot
Combination skin patch (estrogen and progesterone) – Menostar, Combipatch, Climara Pro
The actual dosage of estrogen treatment will also help to determine the ultimate cost a person will pay for hormone replacement therapy.
How to Get the Best Cost for Estrogen Therapy
Getting the best cost of estrogen therapy requires an open and honest communication with the prescribing doctor or medical clinic. As shown in the previous section, there are many different options available for treatment, providing a vast array of budgetary choices.
If the estrogen therapy cost is a factor, it is crucial to discuss this issue before treatment is received. There may be some generic options available to lower the ultimate price paid, and some insurance companies offer better prices for different treatments. It is always beneficial to refer to one's own prescription drug benefits options to find out in advance how much is covered and what the out of pocket cost will be for the different types of estrogen therapy.
At Kingsberg Medical, our medical experts work closely with each woman to customize an appropriate form of treatment at an acceptable price. If you have any questions about estrogen replacement therapy cost, other types of hormone replacement that are available, and how to determine what kind of HRT is going to be best for your needs, please call us for a free consultation.
Brian Leeber