Benefits of Testosterone Supplementation for Older Men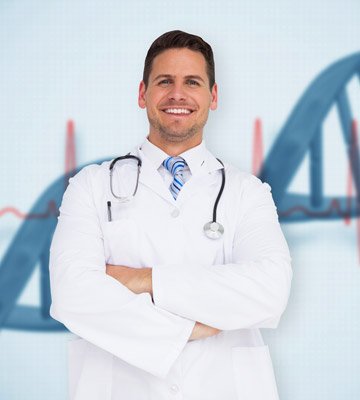 The human body is host to approximately 60 different hormones, but some have the biggest impact on our daily lives – testosterone being one of them, in particular for men. Testosterone is often viewed as a younger man's hormone. It builds muscles, strengthens bones, and revs up libido and erectile functioning. Wait a minute – all of this is important throughout a man's lifetime. That is why there are often benefits of testosterone supplementation for older men whose testosterone levels have started a slow decline.
Testosterone also influences fat retention, cardiovascular health, and the prostate, making it vital to protect the level of this hormone in the body. That is where testosterone supplementation can be useful. If serum testosterone levels drop to a point low enough to begin causing adverse symptoms and effects in the body, then treatment with testosterone is recommended.
Low T means testosterone deficiency, a condition that can affect a man as soon as his early thirties, although it is most often detected or at least reported in older men. Those males over the age of 65 who are diagnosed with Low T could find themselves staring into the realm of any of the following health conditions:
Obesity
Heart disease
Type 2 diabetes
Anemia
Erectile dysfunction
Osteoporosis
Prostate cancer
Urinary tract problems
Dementia or Alzheimer's disease
Testosterone decline can interfere with all areas of life, from work productivity to intimate relationships to overall enjoyment and fun. That is why it is crucial to seek help if there is a concern that Low T is making itself known in adverse ways.
Research Supports the Benefits of Testosterone Supplementation in Older Men
A study backed by the National Institutes of Health looked at how men 65 and older would respond to testosterone supplementation. A total of 79 men with an average age of 74 years were selected for this study, and their serum testosterone concentration was less than 275 ng/dL (nanograms per deciliter). Each participant had symptoms associated with Low T and was also in the low-risk category for cardiovascular disease, prostate cancer, and other health conditions.
Participants in this study of the benefits of testosterone supplementation for older men received either a placebo or testosterone gel to use, and, of course, did not know which they were receiving. They received quarterly monitoring and adjustments to help achieve and maintain a blood level of testosterone that was more in line with that of a man in the 19 to 40 age bracket.
Results from the first three of the seven trials of this study on the use of testosterone replacement supplementation showed improvements in mood, depressive symptoms, sexual function, and walking. Further results are still yet to come in the areas of anemia, cognition, coronary artery plaque formation, and bone density. These results are expected within the next year.
There have also been many other research studies that have found that testosterone therapy has been beneficial for reducing fat retention, decreasing PSA levels, decreasing prostate tumor size, lowering LDL cholesterol and triglyceride levels, improving insulin resistance, and lowering the risk of metabolic syndrome.
Positive Findings on the Benefits of Testosterone for Older Men
Perhaps the best part of the study's results is that there were no strong signals of adverse events over the one year of testosterone treatments in the older men. This report opens the door for men to speak with their doctors, or better yet, hormone replacement specialists about the use of testosterone supplementation for Low T.
At Kingsberg Medical, we have seen astounding results in the use of testosterone supplementation in men who are diagnosed with Low T following blood analysis. Most men seem to do best physically, emotionally, mentally, and physiologically when their testosterone level is maintained at around 550 ng/dL. The goal of treatment is to reach a level that provides the desired benefits for each individual.
This includes strengthening bones and muscles to give added support to the body so that it can resist fracture and other injuries. Boosting libido and sexual performance, aiding in weight loss, increasing red blood cell production, and improving memory and cognitive functions are additional benefits that will be received.
To learn more about testosterone treatment, or for answers to any questions, please contact Kingsberg Medical directly at (770) 772-4200 for a free and confidential consultation.
Brian Leeber